The Ingio system provides ease of use and power in a modern interface.
These are a few samples of the hundreds of clear, information packed screens
you will find.

The Ingio system automatically maintains detailed barrel contents and a full content history: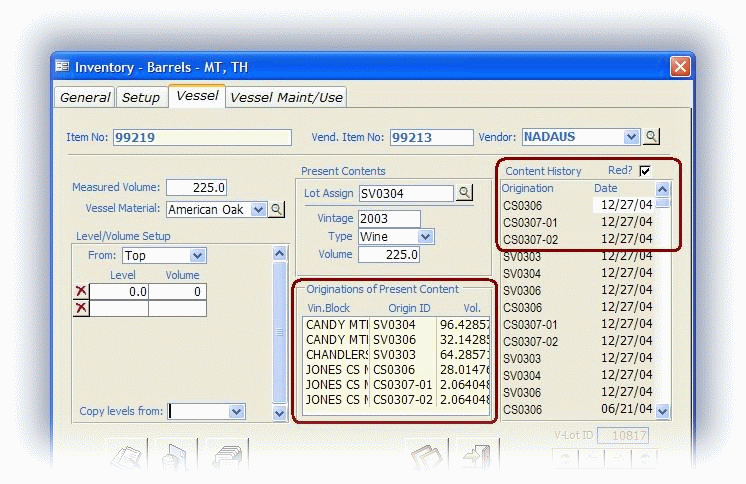 Accurately apply costs by warehouse and product category.
Use volume or dollar based cost distributions: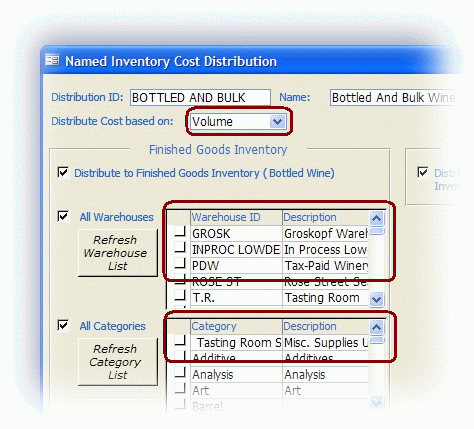 Administer special pricing with ease on a customer by customer basis: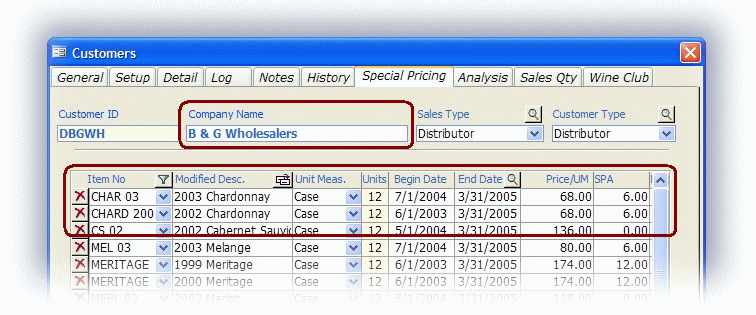 One step records inventory and equipment used in each cellar operation:

Automatic calculation of losses and gains for simple reporting:

User defined sales types make tax reporting a snap:

Oak use schedules that accurately measure oak costs: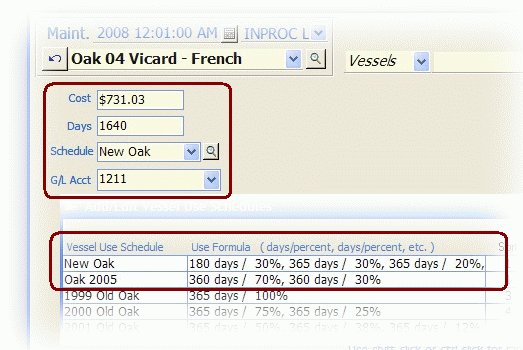 Multiple pricing options let you tailor pricing to market demands: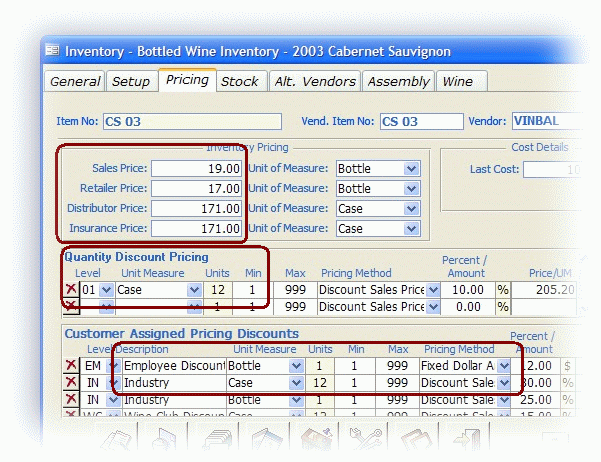 Simple step-by-step entry of every cellar operation: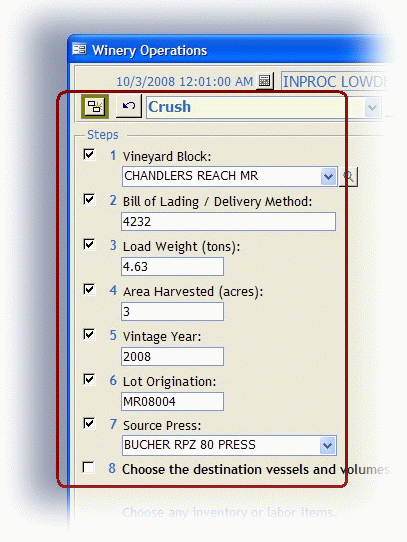 Point of sale touch screen is clear, fast and easy to train.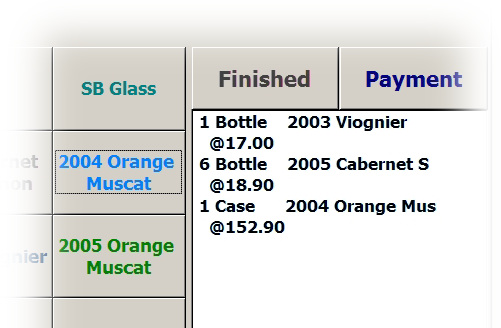 Cash balance is a breeze at day end.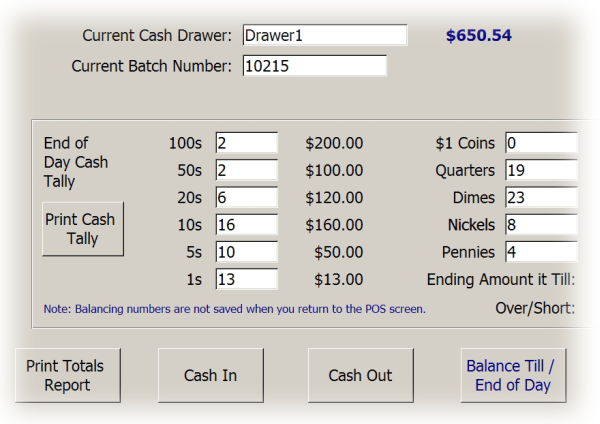 Set up sophisticated date based pricing for easy specials and events.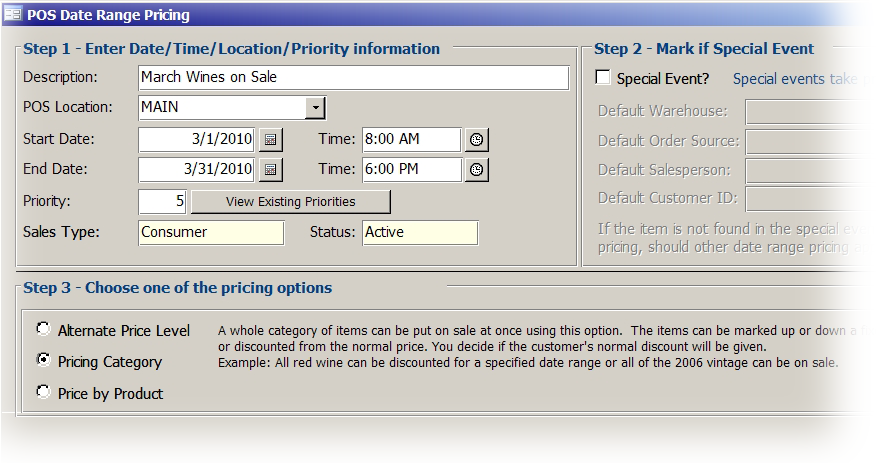 Wine club shipments are easy with a smart pre-shipment check.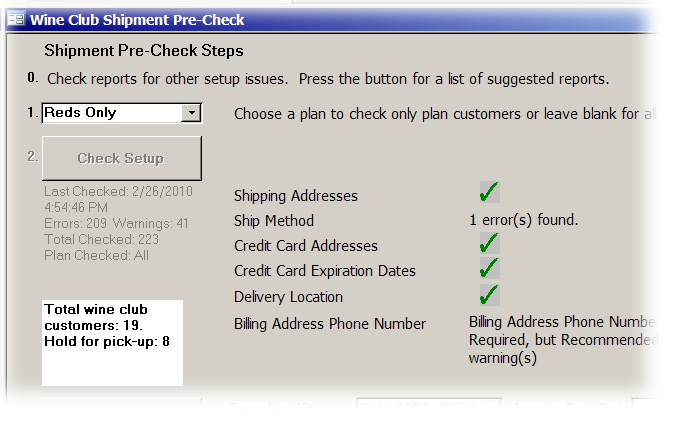 Multiple configuration options for every wine club customer.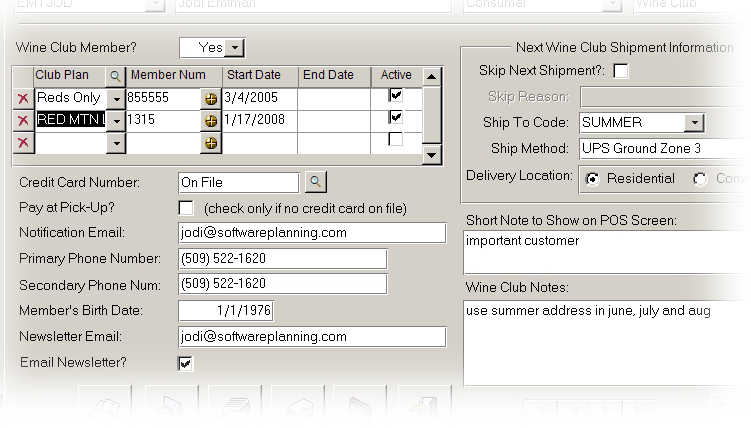 Every wine club shipment is fully defined in a complete template.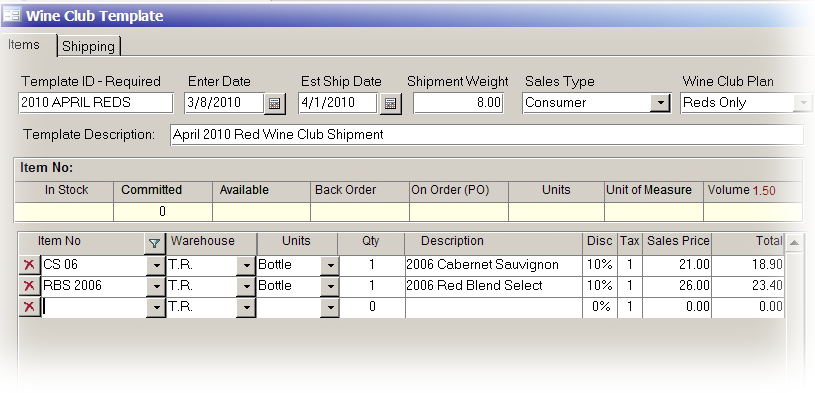 Would you like a sample of some other screen?
Just give us a call at 1-866-993-1616.
Or info@ingio.com