Right Sized

All the power without arbitrary module boundaries. Right sized and affordable.

The full power of the Ingio system is available to all users.
a "no compromises" start for smaller wineries.
enterprise power for growing business needs.

Most winery accounting software is broken into modules whose primary purpose is to establish the illusion of an affordable system. Ingio isn't broken because every function is already included in a complete and seamless system. Why create artificial boundaries when your team needs to work together every day to create and sell a great product?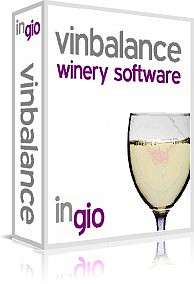 There are no arbitrary module boundaries that leave your staff always just short of being fully integrated and working as a team.

Ingio is affordably configured with no other software to purchase. Your whole team can use all features at one low price. Compare this to the elaborate (and expensive) module times seat pricing structure of other systems. Our core features.

When your winery has grown and is looking to new horizons our advanced features maximize for your success in a dynamic business environment. The Ingio system is a powerful platform to support the needs of your growing staff and business sophistication.

As you grow, our advanced features have data capacity limited only by the size of your server. The Microsoft SQL Server database engine installed on your server powers your system. For new wineries, Microsoft's Small Business Server bundle is an economical way to get the full power of SQL Server along with a host of other connectivity, user and security features.

Remote user access, unlimited user configurations, and enhanced support options make Ingio an easy choice when your winery is ready to take the next step. Learn more about our advanced features.